IPSY: MERCURY IN RETROGRADE

Loving the sneek peek to the AUGUST IPSY BAGS!
"
We created three unique August Glam Bags, inspired by sparkly summer sunsets, the magic of the universe, and free spirits everywhere. We hope it fills your world with good vibes and inspires you to spread them around all month long.-IPSY"
Pic from Ipsy
I'm excited to get my August Glam Bag because I had some IPSY points and just got the email confirmation that
I
just redeemed Points for Freematic Eyeshadow in Marisa. It looks so beautiful and will make a pretty sparkly top coat of shadow for my eyes!
Pic Via Pinterest
Waiting to see whats inside, for now, Check out your HOROSCOPES!!!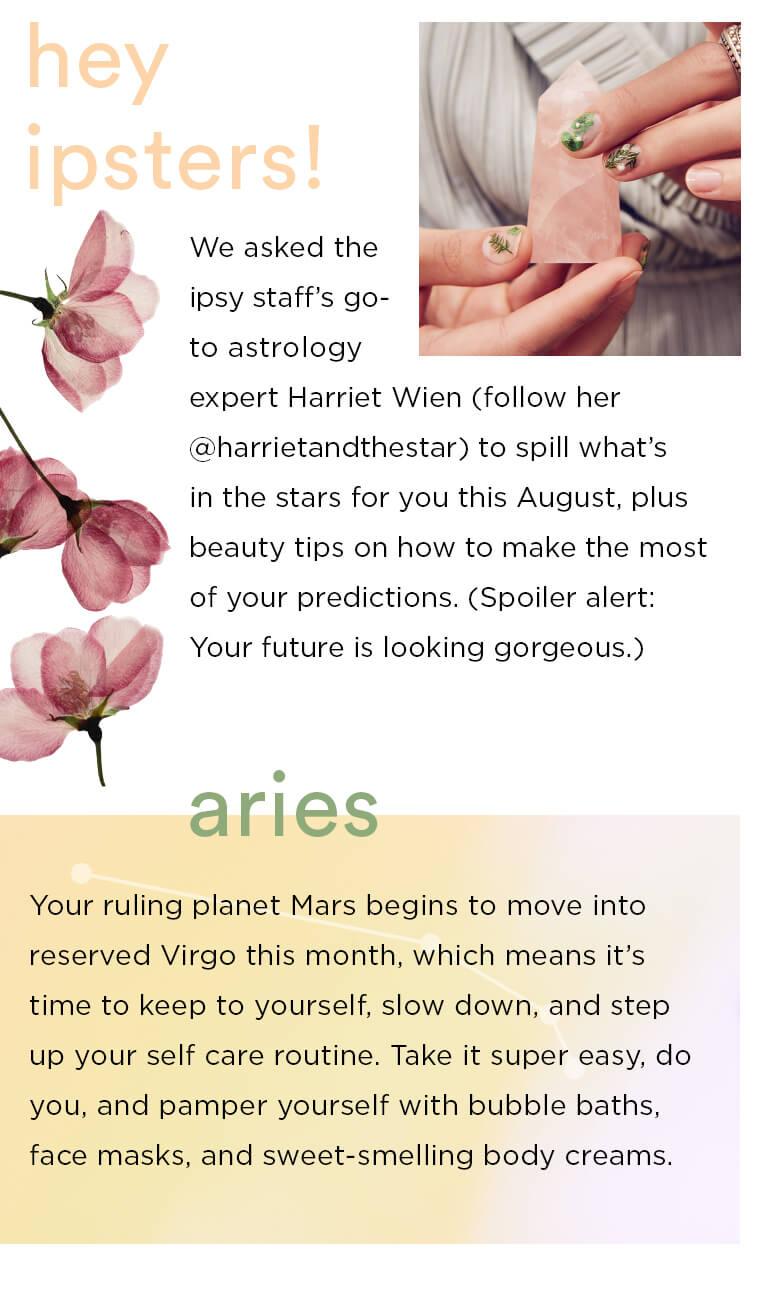 Image from Ipsy

Image from Ipsy
My horoscope was correct about Anxiety this month. Maybe there will be people who will say good things about this blog post LOL!
Whats's your fave Glam bag for August?
Is your horoscope correct!?