Inside The Dressing Room : Target
Chubby Mannequin VS Real "Plus Size" Skinny Mannequin
New brand (to me) at Target
WHO WHAT WEAR
So I did a little digging online and Who What Wear is actually a Celebrity Style and Street Fashion Trend Coverage online publication.
This collection is chic streetwear created for everyone.
They have a Target line ranging in straight sizes and plus sizes.
I picked out the outfit on the mannequin in the store...bad idea ladies!
Pic by Chubby Mannequin
This is the PLUS size Mannequin they have at Target...smh
Women's Plus Size Bomber Jacket $44.99
Poppy Print
Left pic ad by Target / Right Pic Selfie @ Target
Thoughts: This jacket is not going to keep you very warm but is cute,probably better for fall, not so much winter.
Women's Plus Size Sleeveless Neck Tie Blouse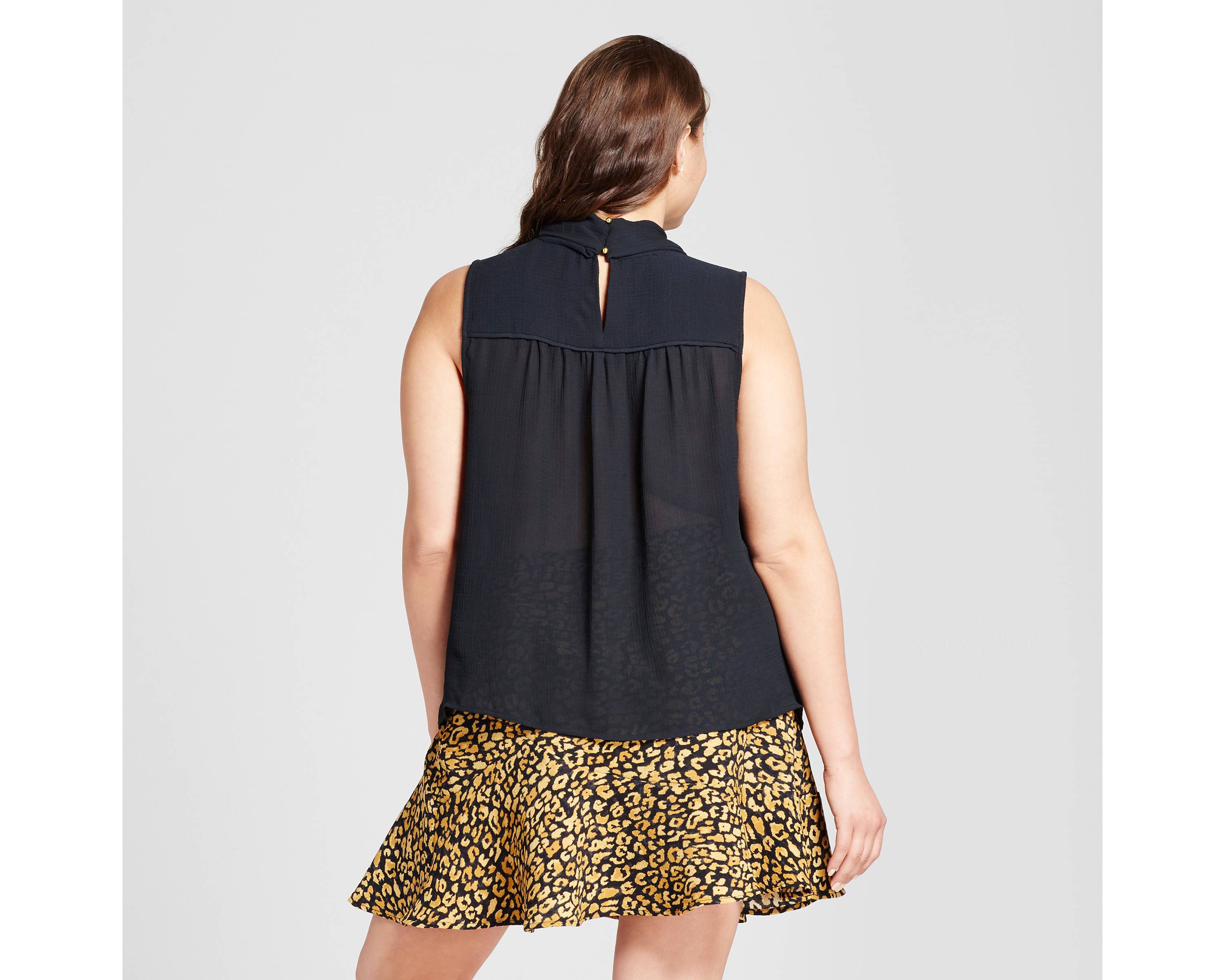 Thoughts: The buttons on the back I didn't even bother buttoning I hate collars around my neck. However, it is a beautiful top and the gold buttons are a pretty detial.
contrast cuff jeans 18
Women's Plus Size Contrast Cuff Straight Leg Jeans
light blue
pic by me
Thoughts: These jeans are described as "

flattering cut creates a curvy waist

" with a Slightly higher waist...WHAT WAS I THINKING EWWWW! Um, I don't actually have a "waist" per se...so this cut did NOT work for my waist. It was actually LOOSE in the legs and TIGHT AF in the waist...felt like it was made for someone with a smaller waistline, bigger ass and fuller thighs.
❤❤❤❤
I'm not feeling this line for my shape. For Target It's a nice choice of Fashionable clothing, but just not for me. This line is for plus women with the normal hourglass figures.
note: all pix that dont say by me are target from the website blogger is being lame today